Meet Suzanne Blaney, Author of Somewhere the Road Turns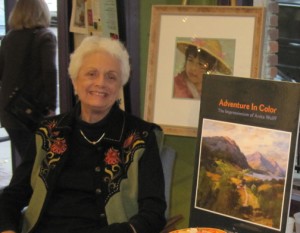 Suzanne Blaney's career as an award- winning author came about indirectly. She is also a multi-award-winning artist in the media of oil and pastel, whose twenty-year career included judging major exhibitions and lectures on her favorite medium, Pastel. She is a past president of the prestigious Pastel Society of the West Coast, and was Newsletter Editor for eight years. That position inspired an enjoyment of writing, and thus a second career.
Her first book, the popular
The Little Book About Pastel
covers all aspects of the history and use of that beautiful medium, and includes Blaney's work plus that of four other nationally-known master artists.
In late 2011, the award-winning Adventure in Color – The Impressionism of Anita Wolff, was published. A biography of internationally-known artist Wolff features her teaching philosophies and 41 paintings in magnificent color.
Blaney's third book and first novel,
Somewhere the Road Turns
, is now available as an eBook through Amazon and will soon be available in print.
Blaney has completed a second novel, So the River Flows, set primarily in Paris as the Nazis invade, and the after years during WWII – and a fifth book, also on art: Impressionism – The Inspiration – and Aftermath. Both are planned for publication later this year.
Blaney remains a Signature member of Pastel Society of the West Coast, a full member of the California Writers Club, Gold Country Writers, Auburn; Placer Arts League and Placer Arts.
---
About Somewhere the Road Turns
Impulsive and headstrong, Maggie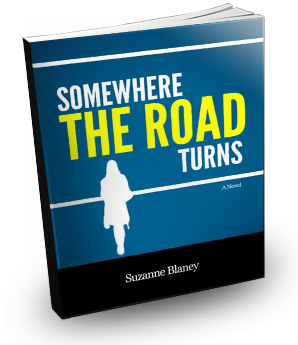 Worthington struggles to find a road to peace of mind and her place in the world. A near disaster reveals a long-held secret that propels her down a road she could never have anticipated, and sends her in a frantic search for answers. As a result, her life ricochets into new directions and transformations not only for herself, but also for each of the people who touch her life.

 Cover Design for Somewhere the Road Turns by Shawn Hansen